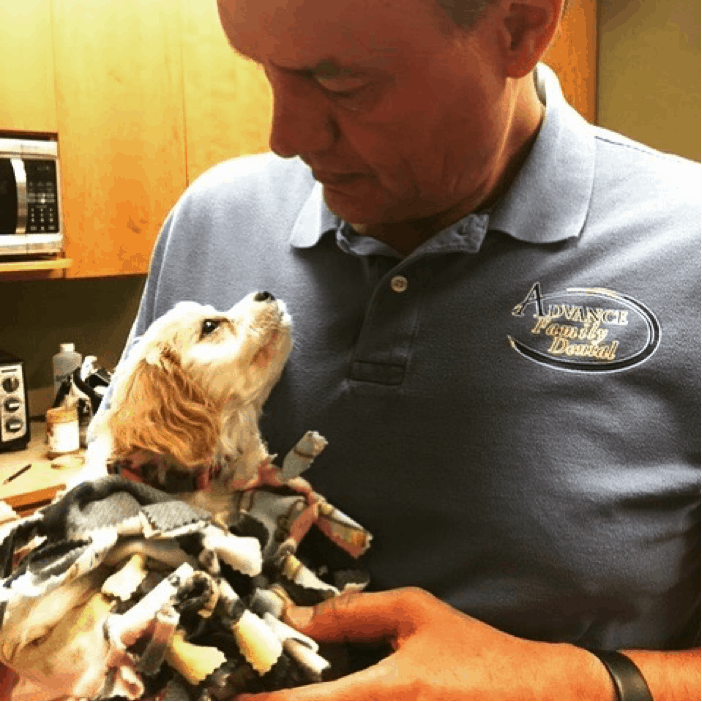 Dr. Paul Zollinger
Better known as "Dr. Z"  by his patients and staff, Dr. Zollinger has been practicing dental care for over 30 years and is currently a general dentist practicing in the Vadnais Heights and White Bear Lake area. He has been a resident of St. Paul for over 60 years and graduated from Roseville High School in 1971. He went on to complete Dental School at the University of Minnesota. After practicing in St. Paul for 21 years, Paul decided to move his practice to Vadnais Heights. The move allowed him to design a state-of-the-art facility that accommodates all the latest dental procedures relating to preventive, restorative, orthodontic, implant and cosmetic dental treatment.
Dr. Z is also an avid volunteer in the community and his local church. He also loves volunteering in Haiti to provide dental care to areas struggling with dental care options.   Dr. Zollinger loves volleyball and luckily gets to play weekly with his boys.  He is involved in numerous leadership positions. He was the President of the Academy of General Dentistry, the Minnesota Dental  Association along with volunteering as the President of the White Bear Area Chamber of Commerce.
Dr. Z relishes spending time with his family. He has four children and fourteen grandchildren. He and his wife, Stephanie, enjoy the outdoors, sailing, travel, photography and are smitten with their new pup Zoey
Chancey, Dental Hygienist
Chancey or "Chance's" goal as a dental hygienist is to better the way that people feel. He wants to work with people to help improve their dental health and send patients home with healthy, happy smiles. He finds it rewarding to know that he is bringing the latest treatments directly to his patients.
He has been a resident of the Forest Lake area for most of his life. In 1997 he graduated from Forest Lake High School as an honor student. In 2000 he graduated from Anoka Ramsey Community College and went on to North Central Technical College in Wausau, Wisconsin, where he received a degree in Dental Hygiene in 2002. He was involved in intercollegiate sports such as football, basketball and hockey during his college career.
He continues to enjoy football, basketball and hockey with his friends. As a die-hard Vikings and T-wolves fan, he is a true Minnesota native.
Molly, Office Manager
Molly, the Office Manager loves to make sure that patients walk out of the office feeling great about their visit. Molly's goal is to have everyone saying "wow, that was a great experience". She has worked with Dr. Paul Zollinger for 25 years and loves coming into the fun and sometimes challenging environment of managing a dental practice. She loves that Dr. Zollinger is passionate about helping in Haiti, and loves that Dr. Zollinger is always so kind and gentle. Molly does all the hiring at Advance Family Dental and prides herself on the wonderful staff that she has implemented to help us out in our passion to create a healing environment and a pleasant workplace.
Our Clinical Staff
Our caring and knowledgeable clinical staff members are always happy to answer your questions, educate you, or just be there for your comfort. Their number one priority is ensuring that all patient needs are met in a comfortable, caring environment.
Our Orthodontic Staff
Our orthodontic team is ready to help discuss your ortho needs and find the best solution to create a perfect smile. Together, they collaborate on each case to determine the best course of action. During your time in orthodontics, you will get to know our team and see that they enjoy what they do and love to watch the success in the teeth straightening process.
Come visit them for a free consultation and learn about all the new options in orthodontics to help reduce cost and time.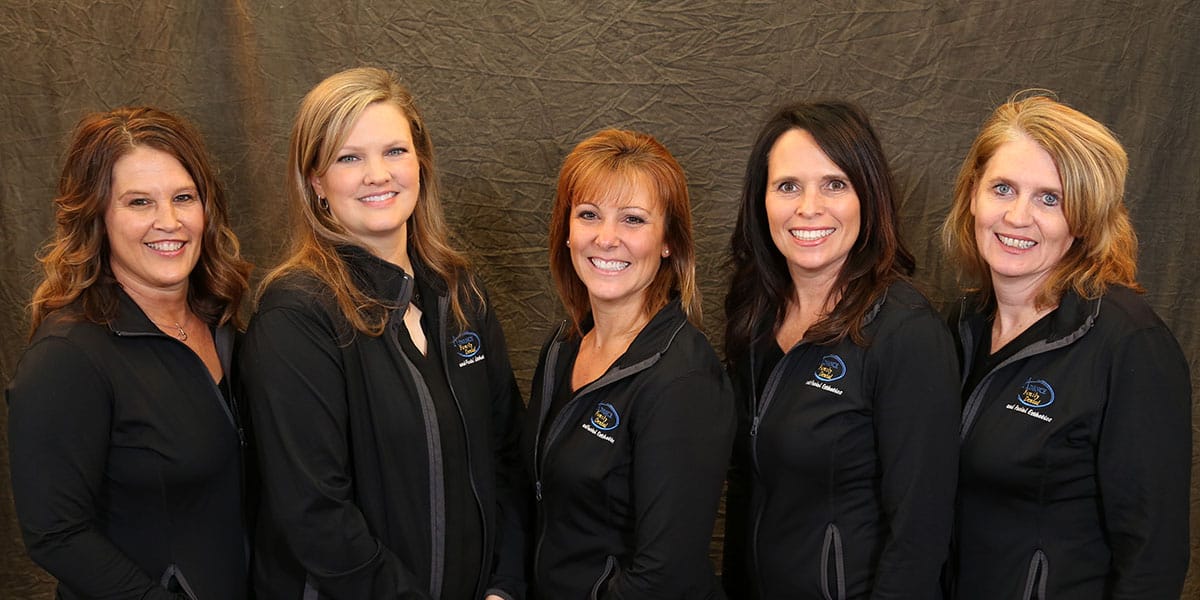 Our Administrative Staff
Our administrative staff members are available for financial arrangements, setting your next appointment, or to answer any questions that you may have during or after your appointment. They will also be happy to help you with insurance questions that you may have before or after your visit.
Each and every administrative staff member is dedicated to making sure that everything is taken care of for you so that you are able to receive the dental care you need. They will always be able to answer your questions and concerns in a timely manner and look forward to meeting you soon!